Good luck racing fans!
Many fans will plop down a few dollars on the favorite, California Chrome, who has won both the Kentucky Derby and the Preakness, and all eyes will be on Chrome to see whether he can become the first horse to win the Triple Crown since 1978.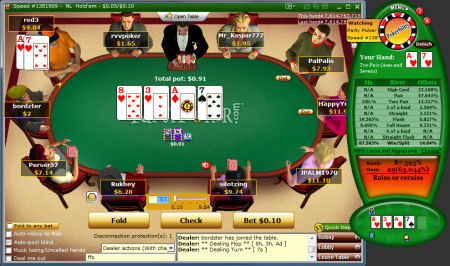 But you're not interested in that. That number shows what the odds are that the horse will win. That means that the nine other horses will be coming into the race after rest and relaxation, while the Derby runners could be tired. Horses with lower first number (10 and down) are considered top contenders. For a superfecta you pick the top four finishers in the right order. It looks something like this: Medal Count (20-1). You'll actually want to bet against the favorite, so you'll need to find a different horse (or two) to bet. The words "first, second, and third," are replaced by "win, place, and show." If you think your horse is pretty good but not going to beat Chrome, you can bet that he will "place" — that is, come in first or second. This way, you can cheer whether Chrome wins or loses.
So you want to hit it big at the Belmont Stakes, the final leg of the Triple Crown of Thoroughbread horseracing.
Picking a Horse
The most important thing to know here is that a horse that everyone else is betting on will not pay out much money, and everyone is betting on California Chrome this weekend. California Chrome's odds are currently 3-5.
Horses with a high first number (like 20-1 or 50-1) are considered unlikely to win the race. This gives you a good shot at winning a decent amount of money.
Betting on Your Picks: "I'll take $2 to win on the four horse, please."
So now you've got a horse or two that you think can run the distance and has decent odds. If you're looking to win big at this Saturday's race, we've got tips that will help you focus on making smart bets. These bets are called "exotics" and have fun names like exacta, trifecta, and superfecta:
Exacta: You pick the two horses you think will come in first and second, in that order.
Trifecta: Pick the three horses you think will come in first, second, and third – in the right order.
Superfecta: You guessed it. Like it's name implies, the superfecta pays out big bucks if you manage to get it right.
If you're betting the "Exotics" above, it may make sense to include California Chrome in your combinations. Read the race form to find a horse that has won at long distances (a mile to a mile and a quarter) and has had some time to rest in between his last race and this race.
Only two other horses besides Chrome ran in the Derby and Preakness, General A Rod and Ridin' on Curlin. Or you can bet that he will "show," — that is, come in first, second, or third. And of course, a horse with long odds that wins will pay out the most while a horse with short odds will pay out less.
You're trying to hit the sweet spot: a horse with okay odds who you think has a shot at winning. The Belmont is a 1.5 mile race, longer than most of these ponies have run in prior races. You have two options: bet on only one horse or bet on a combination of horses.
To bet on only one horse, you need to bet on what place the horse will come in. You're ready to bet. If your horse comes in any of those positions, you'll get money.
In the Belmont Stakes, it may be a good idea to bet on a combination of horses including California Chrome.
Odds and Favorites
When you look at a race form there will be a number in parentheses after each horse's name.
Now it's off to the races.
Look for a horse who can endure. There's a good chance that horse has it in him to run the distance and come in as a top finisher, so betting on him and a handful of other horses makes good sense.