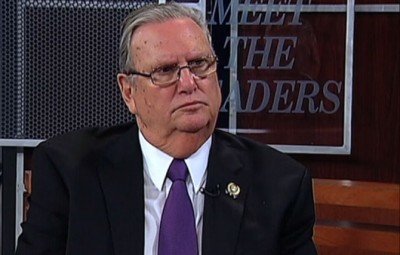 New Jersey Assemblyman Ralph Caputo is adamant that the survival of Atlantic City depends on sports betting gaining legalization. The proceedings will most likely take place in February, with the panel expected to release its verdict in the weeks following.
Should it came back in favor of the state, New Jersey Division of Gaming Enforcement Director David Rebuck says the next step would be to bring the practice online.
We were advised a while back that the Third Circuit will hear the case en banc, Rebuck told Gambling Insider this week. This is an opportunity to kick-start this industry in a way that is unprecedented along the East Coast Sports betting has the potential to be an economic game-changer.
In the meantime, local politicians in Atlantic City are looking for ways to fund the town as vacant and bankrupt casinos continue to fail on paying their obligated property taxes. That is probably the first time that we had a small victory in our efforts to date.
If we win that change the sports wagering prohibition to allow for sports wagering to be performed on the Internet, Rebuck said.
Providing New Jerseyans the ability to place bets on sporting events online would surely bring substantial new revenues to the Internet casino operators and deliver the subsequent tax revenues to Trenton.
Saving Atlantic CityLawmakers are banking on sports betting as Atlantic Citys saving grace. (Image: meettheleaders.com)
Sports betting in New Jersey will have its day in court sometime in February when the United States Court of Appeals for the Third District holds an en banc hearing to determine whether the state has the right to authorize the industry.
The Professional and Amateur Sports Protection Act of 1992 (PASPA) outlawed sports betting nationwide except in a handful of states that today is predominantly limited to Nevada.
New Jersey opted to change that, residents voting in favor of sports gambling in 2011.
The states legislature passed a bill with Governor Chris Christie authorizing the law in October of 2012, but since then the measure has sat idle in the courts as the NCAA, NFL, MLB, NBA and NHL filed a collective lawsuit against the Garden State.
Two federal rulings have sided with the sports leagues, however New Jersey received a much-needed lifeline last month when the Third District agreed to reexamine the case.
Verdict ImplicationsThe en banc hearing will bring the majority of the Third Circuit to listen to arguments on New Jersey authorizing sports wagering. Casino companies are in favor of payment-in-lieu-of-taxes moving forward to help them offset their properties continued devaluation as gaming revenues unrelentingly decline.
. The east coast casino destination has been hurt by nearby states legalizing land-based gambling over the last decade leading to a long and slow death of the resort city.
We are in desperate need of innovative ideas to combat the continued downturn in New Jerseys gaming industry in both Atlantic City and at our racetracks, Assemblyman Ralph Caputo (D-District 28) said last year